Bruins Move on.. to the off-season
Sunday was an incredibly sad day for the Bruins who were eliminated in game 6 at Home to the Ottawa Senators in overtime. Instead of talking about the refs blowing some calls throughout this series and the heartbreaking loss let's talk about the Bruins as a whole and what is in store for this team. This was a team that fought adversity most of this season, which included roster moves/changes, injuries, goalie concerns and probably the biggest challenge was the coaching change mid-season. This team had to let go of a coach that they have had since 2007 in Claude Julien; a man who brought this storied franchise back to their winning ways and raised a banner in 2011. Claude was a great coach for this team and was a leader. The first few years the town loved him however it was apparent he was losing his touch and forcing players to get away from their style of play and the fans along with ownership were ready & prepared for a move. Not everything lasts forever so the Bruins said au revoir as he headed back to Montreal. The Bruins actually recovered quite well from this and had a semi-strong second half of the season under the interim Bruce 'Butch' Cassidy, making the playoffs as a 3 seed in the Atlantic. We got to see this team make the playoffs for the first time since 2014 (Which seemed like a 10 year span in Boston). This Bruins team has hope and it finally seems like they may be getting back to their winning ways shortly. If this organization keeps making improvements, fans will be happy for years to come. Here's a look at the young talent we have to look forward to and some possible free agent outcomes.
Players to look forward defensive to: 
The Bruins have always been known for their tough-griddy style of play that the fans love. Well truth is, the NHL is fading slowly away from the enforcers and this style of play and teams now know how to beat it (Don't fight back and score on the power play). The teams that now win are the ones with the flashy, play-making, quicker skaters who are well conditioned and can still make that big hit; these are the players who can play OT with ease. Hitting and finishing checks is important and always will be but the number of hits is fading tremendously throughout the league. Don't believe me? Look at the numbers below for the past three seasons.
2014
2015
2016
These numbers are dropping significantly because of the referees using the leagues new standards of a proper check and  teams are scared to drop a man because power plays win games. But have no fear, the Bruins are realizing this…Finally (took them long enough). They've been constructing a team for dump and fore check these past few years and haven't breached this top 5 hits list….
But Now, Sweeney and the gang are stacking up on quicker play making type players, forwards and defense included. The best part about these recent recruits and draft picks is that we now have young defenseman who can play the body (extremely well) and are also well equipped to the fast pace, play-making game.  Here are the defensive players that I'm most excited about and their 2016/17 numbers.
Name                       Age          plus/minus       Points 
Brandon Carlo      age 20       +9                         16
Colin Miller           age 24          0                         14
Joe Morrow           age 24        -8                           9
Charlie McAvoy   age 19         -2                          3  (Played only 6 games, all were playoffs..)
Providence Hopefuls:
Matt Grzelcyk     age 23         +13                      32
Alex Grant           age 28           +8                      49
Rob O'Gara           age 223        +11                    13
Players to keep and toss during Free Agency:
Drew Stafford – KEEP
He is an UFA 31 year old will be looking for a contract to seal the deal for a couple years, didn't have the greatest post season but I love this guy, 10 years in the league, he can produce points and is hungry for a cup.
Ryan Spooner – TOSS
This RFA is a 3rd liner at best on most teams in the NHL. He's been with the club since '12-'13 but really made his stint in the 2013 season. His TOI has stayed consistent around 14:00, his numbers have improved slightly and has played about 80 games the last 2 seasons. Healthy forward but it this really a player we want to be stuck with for a couple more years? Toss him and get someone worth signing.
Dominic Moore – TOSS
The 36 year old UFA is winding down his career and his numbers show that. He played the puck pretty good this year and had some decent shot opportunities against Ottawa but for playing 82 games 25 points is just too low. Like this guy but we have the veteran support in Backes that we've already secured for a few more years, hasta luego.
David Pastrnak- KEEP
Obviously. RFA, pay this man and keep him. Plenty of cap space to allow this guy to be locked down on that 1st line with Marchy and Bergeron for years to come.
Tim Schaller/ Noel Acciari – KEEPERS
Both of these RFA are keeps. Acciari is 25 and Schaller is 26. They both played less than 60 games this season and posted average 4th liner numbers. Both are local guys Schaller is from NH and Acciari RI, keep them for the pride of New England; I can see them becoming fan favorites soon enough. Hopefully don't cross the 800k mark per year and they'll both be perfect for the 3rd and 4th line and fill in for injuries.
John Michael Liles – TOSS
Liles just doesn't have the numbers or ability to be paired with our better, younger defensemen. Toss him and keep an eye out for some top free agents to replace his $2mil salary.
Joe Morrow- Keep
The 24 year old can play hockey. He plays the body and the puck and for a young guy that's what we're looking for. Sign him to 2 more years at the steady 900k and he'll be a perfect 3rd line defenseman.
Jimmy Hayes-TOSS
Not a FA until next year but please someone take him from us, we'll do anything.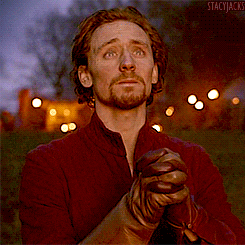 Free Agents that would fit perfect in Boston:
Defense:
Kevin Shattenkirk,

defenseman: With several contenders looking for a defenseman, he might have a high asking price however, probably around $7 million per season. At 28, he's the only difference-making offensive blue liner available in the market. He'd be our highest paid defenseman but worth it in my book with his numbers. Chara is on his way out whether he likes it or not.

Karl Alzner

, defenseman: He's hard-edged, durable, reliable and he's 28. He owns 567 games of NHL experience. What's not to like?

Kris Russell

, defenseman: At 29, he leads the NHL with an average of three blocked shots per game. Depending upon the strength of a team's defense, he can play 16-20 minutes per gam
Forwards:
Alexander Radulov

, right wing: It's clear that with a creative play maker, he might score 25-30 goals (Could play center if Vatrano cant)

Joe Thornton

, center: The assumption is he will return to San Jose. He's still one of the top passers in the game (I'd love this more than anyone, but he's going to demand too much for his final couple years).

Patrick Marleau

, left wing: We almost made this happen in 2014 and now that he's a FA it could be possible. Can still skate and score, two attributes that serve him well in the modern game. Would not be surprising if he finished his career with a team other than San Jose…cough, cough Boston (2nd line, move Stafford to 3rd)

Dwight King

, left wing: He can be our Lucic, Jimmy Hayes couldn't complete this role so we could use him to fill the void. He's a 6-4, 230-pound role player with the potential to score 10-12 goals.
Sad end to a tough year for the Bruins but lots of excitement for them this off-season and next year for sure. Accept defeat and move forward.
And on that note…
Go Celtics