This weekend is stacked with some great NCAA Men's basketball Final Four Action.
However, more importantly Sunday is… WRESTLEMANIA.
WrestleMania is much like the super bowl, happens once a year with build up all year long especially right before it happens; each episode leading up to the big day is like a playoff elimination game where anything can happen from a Hail Mary to a folding chair to the spine and then face through a table to earn a chance at a championship belt. Everything is on the line. Get the guys together and girls if you're lucky to find a few that will sit through it (if you do you keep that chick) get some beers and pizzas and strap in for the best thing ever. This year the WWE wasn't the greatest; few decent PPV's but mostly dry entertainment and bringing back old talent to get the older fans back to reminiscing about the good ol' days of WWF and WCW. The WWE has to make up for this half-ass year and put it all on the table and then through it, in this year's WrestleMania.
Leading up to this big day we've listed the matches below. Here are the matches we think will be worth watching and the ones where it's okay to get up and take a leak and you won't miss much.
WWE Cruiserweight Championship Match Neville (c) vs. Austin Aries
This will be a good build up match to start off WrestleMania these cruiserweights will be soaring through the air from the top rope at every chance, they need to impress. This is definitely a let's go shot gun a beer match, won't be missing much.
Raw Tag Team Championship Triple Threat Ladder Match Luke Gallows & Karl Anderson (c) vs. Enzo Amore & Big Cass vs. Cesaro & Sheamus
This match is pure RAW entertainment. The constant battles of these three tag teams are hopefully coming to a close this Wrestlemania. The ladders are just a sweet bonus, sit down and get ready to say holy shit.
Champion Alexa Bliss to defend against all female SmackDown LIVE Superstars who are available to compete
Bunch of hotties In a ring, need I say more?
Dean Ambrose (c) vs. Baron Corbin
Just a couple of crazies going at it for Dean Ambrose's intercontinental title. I'd say this is a good solid watch but may get a little theatrical and you'll have time to go take a leak.
 Seth Rollins vs. Triple H
Yes, Yes, yes!
Seth Rollins has been on so called "Injury Rowe" he now gets the chance to battle his old friend and newest enemy, god it'd be awesome to get in the ring with a boss you hated. Must watch.
United States Championship Match: Chris Jericho (c) vs. Kevin Owens
Two wrestlers who have been allies for the past year finally turned against each other and are battling for the United States championship title. Chris Jericho is pure comedy but look for someone to intervene on this match, feels like it's just destined to happen as it always does. Pee break and shotgun opportunity.
RAW Women's Championship Fatal 4-Way Elimination Match Bayley (c) vs. Charlotte Flair vs. Sasha Banks vs. Nia Jax
A women's fatal 4 way where you can drool over at least 3 girls so that's a win I guess. Nia Jax is a monster, I would advise not to look too close to this match or you may get a glimpse of her balls.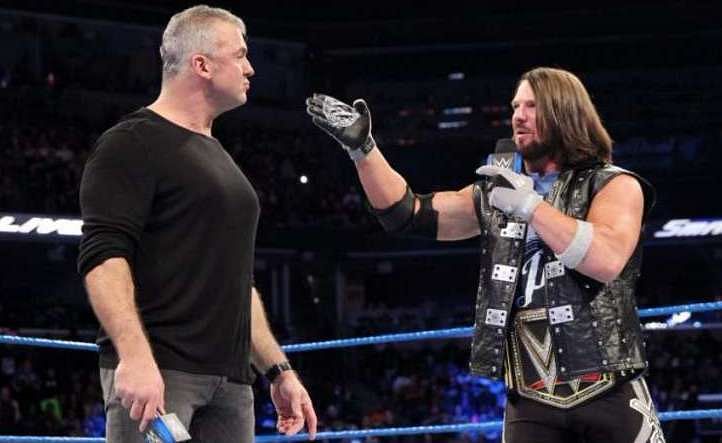 Shane McMahon vs. AJ Styles
Yet another wrestler vs. boss matchup. This will not have the build-up that is Triple H and Seth Rollins but look for one of them to jump off a blimp or some-shit. Some may say AJ Styles is getting screwed big time here because he's supposed to be one of the best in WWE.
John Cena & Nikki Bella vs. The Miz & Maryse
Nothing like a good-old-fashioned couples beat down. John Cena called The Miz a pussy so that's absolutely hilarious. Watching solely to see The Miz and his gf get an Attitude adjustment at the same time.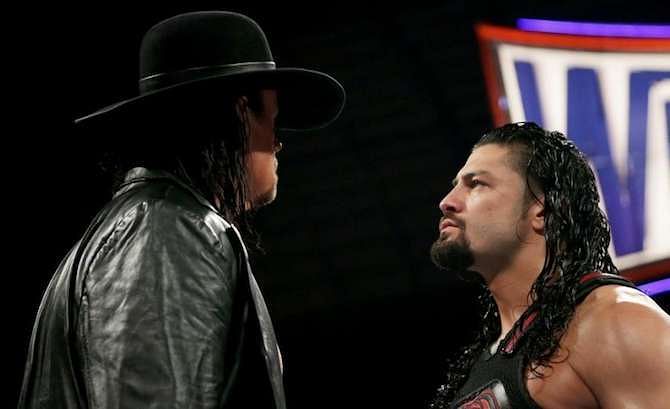 The Undertaker vs. Roman Reigns
People hate Roman Reigns but if he's getting a shot against the dead man he must be doing something right. Fans hate that WWE is forcing him to be our favorite, so I'd watch this to see if the WWE finally listens to the people and let The Undertaker prevail and go back to the cemetery.
Universal Championship Match Goldberg (c) vs. Brock Lesnar
A matchup that has been taking place over a few segments and PPV's this year but 13 years ago it happened on WrestleMania and Brock wants his final revenge. I'm hoping for a quick Goldberg victory and retirement but it may be a long match in Brock's favor. Great watch especially for Goldberg's long intro and that massive runway.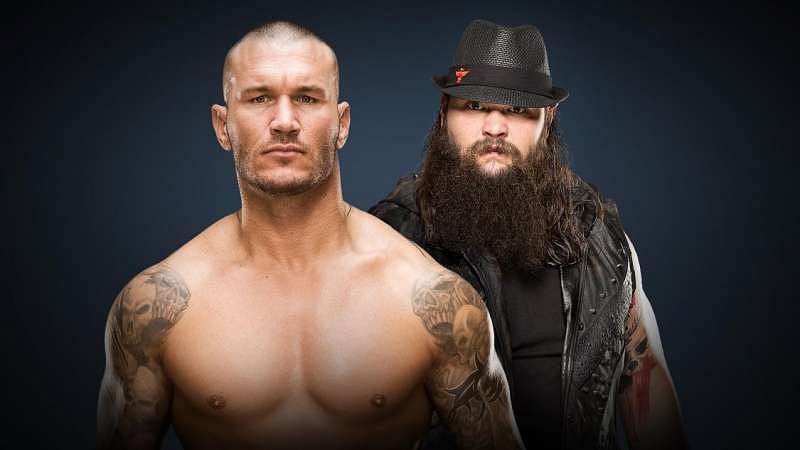 WWE Championship Match Bray Wyatt (c) vs. Randy Orton
If you're still up and awake this will be a decent t battle with great wrestling for the WWE championship title. Orton snuck his way into this match from pretending to be a part of Wyatt's clan before betraying him. Randy Orton needs to become champion to end this goddamn feud and start off the new wrestling year on a solid note.
 Drink beer like Stone Cold and Enjoy this year's WrestleMania 33