Well this is just hilarious.
Rajon Rondo is planning a 10 year anniversary in international waters to help commemorate the 2008 champions and re-kindle "some" friendships that will last a lifetime. Rondo has reached out to every teammate from that 2008 team with the exception of Ray Allen who Benedict Arnold'd the team after forming a so called brotherhood and running to Miami during Free Agency. Scott Pollard was another player on that roster that did not get an invite; Pollard played only 22 games before enduring season ending surgery that same year, he did receive a ring though.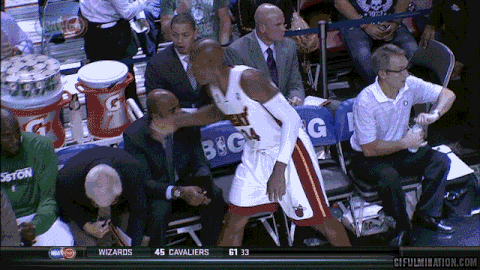 Rondo is acting like the king of the cool-kids lunch table. But how friggin' cool is that table.
Imagine a summer vacation on a tropical island with Eddie House and the White Mamba. You know there's gonna be crazy shit going down. KG, Paul Pierce and Rondo all talking shit about Ray Allen the entire trip while smoking Cubans, Scal on a floatie poolside turning into a lobster and Leon Powe inviting all the local broads who aren't of age yet, Kendrick Perkins and Baby Davis throwing back shots of rum, and Doc Rivers answering the door when the cops come… this trip just sounds too perfect.
I don't blame Rondo for not inviting Ray Allen; Allen is a loner and probably wouldn't even want to have a single drink the entire trip. I really enjoyed watching Allen play in a Celtics uniform and some may say they wouldn't have that trophy and those rings without him (I'd agree)  but he voluntarily left his brotherhood and watched his boys get traded away like they never won a championship together. As for Pollard, I'd say invite him guy didn't ask for his Achilles to rupture, and he's taking to twitter to beg for an invite, bring him along and make him carry your bags.
Will Scot Pollard get his invite?!?!?!