Dont'a Hightower was one of the hot players on the free agency market this off season. Hightower was being scouted by several teams looking to strengthen their defense including Tennessee and New Orleans. The star linebacker even had facility visits with the Steelers and the Jets. If we were going to lose this guy I did not want to lose him to a divisional rival and certainly not against a team we'd play again in the AFC championship.
Well today it looks like the star linebacker who played in 13 games this season, had 65 combined tackles, 2.5 sacks, and one safety has come to terms with New England, BIG TERMS. The contract is for four years, $43.5 million, with $19 million guaranteed, Hightower's representation told NFL Network Insider Ian Rapoport.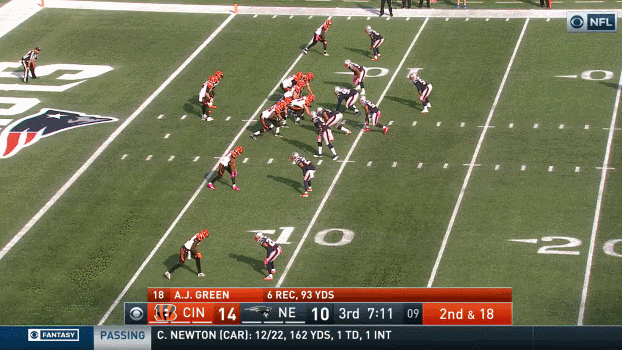 Hightower may not be the best LB in the league; he may not even be in the top 20. According to Athlon sport and life magazine these are the top 20:
Yawnnnnn…….
Luke Kuechly, Carolina
Derrick Johnson, Kansas City
NaVorro Bowman, San Francisco
Jerrell Freeman, Chicago
Brandon Marshall, Denver
Danny Trevathan, Chicago
Bobby Wagner, Seattle
Deone Bucannon, Arizona
David Harris, New York Jets
C.J. Mosley, Baltimore
Tamba Hali, Kansas City
Whitney Mercilus, Houston
Melvin Ingram, San Diego
Pernell McPhee, Chicago
Jabaal Sheard, New England
Chandler Jones, Arizona
Von Miller, Denver
Justin Houston, Kansas City
Jamie Collins, Cleveland
Clay Matthews, Green Bay
So why did we pay this guy for?!
What Makes Hightower a 4 Year $44 million dollar man if he's not even in the top 20-
His ability to read the pass/run and making clutch plays when his team needs it most. 3rd down conversion stuffs, quick defensive audibles and especially big sacks to take the opposing team out of field goal range and force a strip sack in the super bowl.
We didn't pay for a top 20 linebacker; we paid for our 2012 first round draft pick to remain the leader of this defense. Patriot's linebacker Jonathan Freeney had this to say about Hightower, "In our room he's more of a vocal leader, On the field, he's the signal-caller. He most definitely leads with his play. Just by watching him you can tell he's a guy that loves to play and makes it fun out there."
Best part is Hightower knows he's not a stats guy; he's a guy that loves to win and smoosh running backs at the line of scrimmage. When he was asked about run stopping and tackles this was his response…
"That's what I do. That's what I take pride in. It means a lot to me but as far as the stats and stuff, I'm not big on that. As long as we win, we do what we've got to do; we get the win, that's all that matters to me."
In Bill we Trust!!!