Mondays suck especially after that Celtics lost yesterday, which I won't talk about …but how the fuck do you give up a turnover like that on the throw in and let up a three pointer to lose the game. (Breathe).
Today embarks a new journey for one of the Red Sox newest additions: Crazy Chris Sale makes his first start today with the team in Spring Training. All eyes are back on Chris Sale after the slight distractions regarding David Price's elbow.
Sale will take on a Houston Astros' lineup today that is constructed of pine riders and double bubble chewers with the addition of Reddick, Mccann and Bregman. Those are three decent hitters but if Sale goes 4/5IP with 7K's and a 0.00 ERA  don't act surprised he's just warming up.
Let's let Chris Sale turn everyone's week around!
Monday Morning: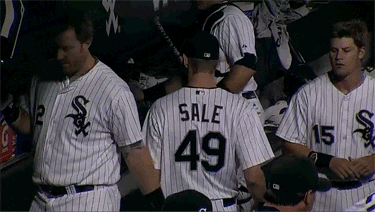 Vs.
Rest of the week